If you want to print something durable and long lasting, you might want to learn how to print on aluminum sheets. You can use different techniques, such as Dye sublimation or Direct-to-can printing. The following steps will explain each technique. Read on to learn how you can create an amazing print for your next project. Here are some of the advantages of this type of printing:
Dye sublimation
Whether you are looking for a unique way to personalize a piece of art or are just looking to make a statement, Dye sublimation on aluminium sheets can make a great impression. With the right materials and the right equipment, this process can transform your ordinary sheet of metal into a unique work of art. For the most creative designs, a unique look can be achieved. Below are some tips for Dye sublimation on aluminium:
First, dye sublimation on aluminum is scratch-resistant. The dyes are infused beneath the exterior coating of the sheet, making it scratch-resistant and impervious to abrasion. Additionally, you can even display your print in a conventional frame. This type of artwork is also wipeable and fingerprint-resistant, making it an ideal option for large prints. Aluminum sheets also make for a light-weight and easy-to-use medium.
When printing on aluminum, you'll want to make sure you have a good ink recipe. You'll also need to heat the printing head until it reaches the proper temperature. Make sure to protect the head during this time. Then, place a protective film over the sheet. After the process is complete, remove the tabbing material and the film. Then you're ready to print!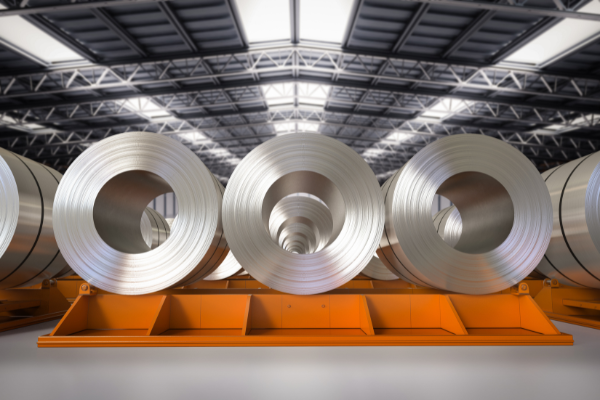 Direct-to-can
Using direct-to-can printing on aluminium sheets allows you to make stunning graphic designs on a recycled product. The process of printing on aluminum cans uses a metal composite panel, which is composed of two aluminum sheets sandwiched in between lightweight plastic cores. This process also produces highly recyclable cans, which helps reduce costs. Here are some advantages of direct-to-can printing:
Using a direct-to-can printing process on aluminium sheets increases the efficiency of the printing process and makes the process more cost-effective. It's a fast and efficient solution, and the technology is easy to use. The iTrak linear servo motor system from Rockwell takes the cans through an oval-shaped track. Once in the cans, the print head jets the ink onto the surface of the can.
The process of direct-to-can printing on aluminum sheets starts with the graphic design. The artwork is created by a graphic designer or an art house, and the printing house contracts with them for the job. The printing house receives the graphic from the designer, usually in a 1-up file, and contracts with a service that creates the engraved portions of the press. This process allows for legible printing on a wide variety of products.
Float mounted
Float mounted aluminium sheets for printing are a modern way to mount printed images. The aluminum acts as the white point of the image and shines through to create a vibrant and stunning finish. Images are printed on special clear photographic film and bonded directly to the surface of a high-grade, 2mm sheet of aluminium. The glossy finish of this form of mounting makes the images look contemporary and slick, and float mounted prints have no matting. Unlike gallery-wrapped canvas, these prints can be framed with no matting or framing.
These prints can be matte, glossy, or glare-reducing. Float-mounted aluminium sheets are a perfect choice for large-scale printing projects and can be ordered in any size or shape you desire. They are also available in black and white finishes. For maximum effect, choose a metal print that features a glossy finish and float-mounted aluminum. These are incredibly durable and can last for years.
Float-mounted aluminum sheets are a modern alternative to float mount frames. They float the print 1/2″ off the wall when hung, and create a modern, light look. Additionally, they cast a beautiful shadow on the wall. Float-mounted aluminium sheets for printing can also be purchased in inset frames, which mimic the floating effect of float mounts. They are made of four pieces of 3/4″ aluminum, which provides durability and an attractive appearance.
Flat style
If you're considering a new way to preserve your photos, look into MetalPrints. These new printing methods infuse dyes into specially coated aluminum sheets. They're weatherproof and waterproof, and float about half an inch off the wall. And because they're made of aluminum, they're also easy to clean. And best of all, you can hang them anywhere you want. And because they're so lightweight, they look great!
Pre-painted aluminum plays an important role in digital and screen printing processes, thanks to its light weight and easy application. The materials are also recyclable and feature the highest degree of fidelity to the artist's vision. Novelis offers a wide range of pre-painted aluminum sheets that deliver a premium touch, maximum impact, and unmatched results in the advertising signage industry. And because it is recyclable, you can be confident that your advertising materials won't break or fade.
Another advantage of metal prints is that they last a long time. Unlike other paper and canvas, metal prints look as good twenty years from now as they did the day they were printed. However, the longevity of your print depends on the printer you use. Baboo Digital offers special aluminum made specifically for outdoor use. The only real downside to metal printing is that it can be expensive. This is why it's worth investing in a high-quality printer to ensure the longevity of your print.
Thickness
To print on aluminium, you will need a sheet with a certain thickness. Thickness of aluminum sheets is usually measured in gauges, which vary in increments of one aught. You can find the typical thickness for aluminium sheets in table 1.
Thick aluminium plates are typically used in large schematics, control panels, and signs. They can be marked with etching, photosensitizing, and digital printing. This material is often crafted in large formats and mounted using brackets or screws. There is an alloy for this material that contains up to ten percent Tale. These metals are often used for a wide variety of applications. However, if you want to print on aluminium, you should always check the alloy composition.
The most important thing about the thickness of aluminium sheets is that they are durable. These metal sheets are lightweight and perfect for large artworks. First, you should create a design on your computer, and then print it to scale on the metal. Then, wipe the paper with a rag before applying the metal print. This will prevent the metal from tearing or warping, which can result in a low-quality print.
Size
There are many different sizes of aluminum sheets. Most of them are listed in table 1, which is based on the material's gauge. Gauge refers to the thickness of a piece of aluminium, which increases in increments of one aught. One aught is one half of an inch. The thickness of a sheet varies, so make sure you check the gauge number before ordering. Aside from gauge, you'll also need to consider its width, as well as its length.
If you want to print on a large sheet of aluminium, you'll have to choose one that's thicker than your other materials. These are typically thicker than your paper, and you'll need to purchase one with a specialized coating. It's recommended that you buy an aluminium sheet that is precision-ground on both sides. Another thing to consider is the price. For a standard printing job, a metal print costs more than a canvas or paper. However, the results are worth the investment because you'll have a unique piece of art to hang on your wall.
In order to create the highest-quality prints, you'll need to find an aluminum sheet with an eight-inch-wide border. In addition to this, you'll want to make sure that the image you're printing is in high-resolution. You'll also want to make sure that the ICC color profiles on the image are correct. If your image is larger than that, it's too large. Fortunately, there are special transfer papers available for printing on aluminum.
Finish
There are several ways to achieve a unique finish when printing on aluminium sheets. Depending on your intended use, you may choose between an anti-glare finish and a high gloss finish. The anti-glare finish minimizes reflection and softens colors, making it the ideal choice for environments with harsh light. A high gloss finish has a grainy appearance, and prints appear slightly darker. High gloss prints are also available without additional mounting hardware. The most common mounting method creates an effortless floating effect. A silver aluminum frame is attached to the print using industrial VHB adhesive tape. It's lightweight, but still rigid, and is ideal for displaying artwork.
HD Aluminum Sheets are another option for printing on the metal. They are made of a 5052 H32 alloy, which provides outstanding corrosion resistance. The 0.025-inch thickness makes them suitable for most printers that have a straight media path. Because these sheets are custom-made, the time it takes to ship them to you may vary. You should expect several days for the delivery of your order. However, it's worth the wait.