When it comes to printing metal prints, aluminium sheets are one of the most popular materials. They're also incredibly durable and lightweight, making them a perfect choice for large-scale artwork. If you're considering printing on metal, here are a few tips to help you get started. Start by using a computer to create a design, then print it to scale on the metal using masking tape. Make sure to wipe the paper clean before applying the metal print.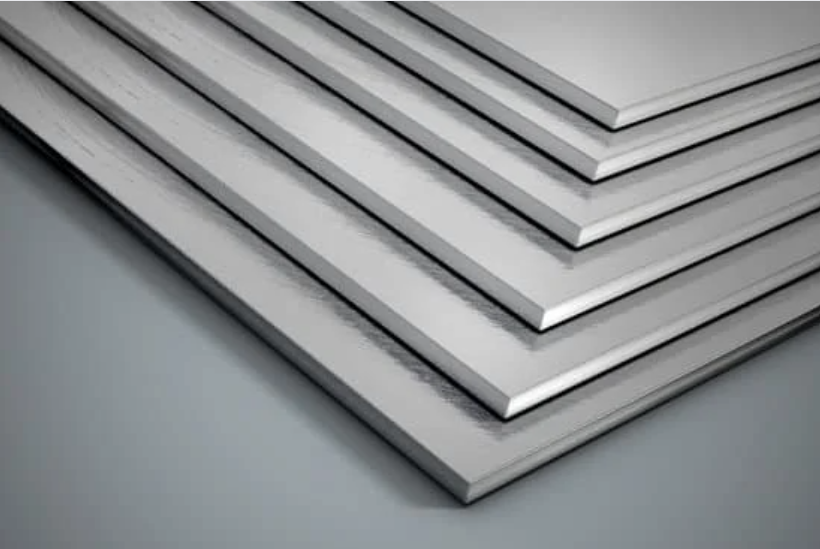 Dye-sublimation printing
If you're looking to display your artwork, consider using dye-sublimation printing on aluminium sheets. This process can produce crisp whites and vibrant color, so you can display almost any kind of photographic image. Because the process is environmentally friendly, you can hang your finished artwork anywhere you'd like. Even smaller prints on aluminium can be easily mounted on various surfaces, from shelves to wall-mounted cabinets.
The process involves heating ink and passing it through a protective layer. Once the ink cools, it gets trapped underneath the protective layer and adheres to the aluminium. The result is a more durable, longer-lasting piece. It has been around for a few years, but the benefits of printing on aluminum are worth exploring. Below are some of the advantages and disadvantages of using this process.
Unlike traditional methods, dye-sublimation printing on aluminum is more flexible than other types of printing on metal. Because it can be applied on hard surfaces, it can be used for a variety of applications. Incorporated into a variety of products, it can be a great way to showcase photographic prints. The versatility of dye-sublimation makes it a great choice for unique business cards and gifts.
To begin printing on aluminium, you will need a sublimation printer and compatible sublimation inks. You can choose from dark or light transfer papers, depending on the design you want to produce. Also, make sure your image is of high resolution so that it can be transferred onto the surface. The print will need to be at least one eighth inch larger than the material. To achieve the highest quality, use a high-quality image with correct ICC color profiles. A flatbed heat press is recommended for sublimation printing on aluminum. You can also print on fabrics, ceramics, and other materials. Just be sure to choose a press with a large enough area to accommodate the size of your design.
Backer plates
If you've ever wondered how to print on aluminium sheets, there are a few steps you can take to achieve this result. These are called plate backers and provide a hard, flat surface for the printing process. Generally, backer plates are wider than the plate to be printed and thick enough to make contact with the printing press. To achieve this, choose aluminum plate backers that are precision ground on both sides. These plates are 1″ thick and are made of aluminium, which won't warp or emboss. One side of these plates has a phenolic resin sheet that provides a durable working surface for the printer. The other side of the plate backer is bare aluminum, and the printer can simply use the bare aluminum surface as the top surface of the printing plate.
Before you begin printing, you'll need to prepare the image that will be transferred to the plate. First, you'll need transfer paper. This is a special type of paper that allows you to sketch the image before transferring it to the plate. Unlike a plate, the paper is not hard enough to transfer an image, so you'll need to make an impression on the paper before printing on the plate.
The next step is to burnish the plate. You can burnish it by using steel wool or brasso. Make sure to move slowly and use a small amount of the material to burnish the plate's surface. The plate should become smoother and shinier once the burnishing process is finished. This step is critical to getting the best prints possible. So, make sure to follow all of these steps and you'll soon be printing on aluminium sheets.
Dimensions
When sizing aluminium sheets, it is important to understand the differences between the most common sizes and the most customary sizes. The most common sizes can be found in table 1. These measurements are based on the thickness of the material. The thickness of an aluminium sheet is measured in gauges, and increases in increments of one aught, ranging from one-half to one-fourth of an inch. Gauge numbers vary in thickness, so be sure to check your measurements to ensure that your project does not incur any surprises.
The thickness of an aluminium sheet will depend on the desired thickness and width. The thickness is usually 0.2mm to five hundred millimetres, depending on the type. The thickness of an aluminium alloy is lower than that of steel, but the light weight allows for thicker gauges to compensate for the loss of strength. You will have to pay close attention to the thickness when ordering sheets made from these materials. Make sure to check the thickness before placing an order for large sheets.
The tensile strength of aluminium sheets varies depending on the alloying components in the material. Specification 1100-0 has the lowest yield strength of any aluminium alloy, while the 7075-T6 alloy has the highest strength and ductility. Alloys made from 7xxx are precipitation-hardened and have an increase in strength when aged naturally. To get the most out of aluminium sheets, you should ensure that they are clean and grease-free. Oil and grease should not be more than 1%. Paints and sidings can contain up to ten percent of Tale, however.
The microstructure of aluminium sheets varies with the thickness. TRC sheets have coarse a-Al grains while MCTRC sheets have finer equiaxed grain structure. A-Al sheets are called TRC sheets because they have an extended freezing range. The latter type is also known as MCTRC. If you are looking for a high-quality aluminium sheet, you should look for a caster that can produce thin sheets.
Durability
If you're interested in purchasing aluminum sheets, consider the durability of this lightweight metal. It's strong and suitable for both interior and exterior applications, including heavy-duty uses like construction. Several types of aluminum sheets are available on the market, each one with specific properties. Some contain alloys for added strength and chemical resistance, while others are structurally treated to retain corrosion resistance. The most chemical-resistant and weather-resistant aluminum sheets are commercially pure aluminum. They're not as strong, however, as those made of aluminium alloys.
For general sheet-metal work, Aluminum Sheets are available in a variety of grades and thicknesses. Specifications range from 1100-0 to 7075-T6. Aluminum sheets can be anodised to any color, and can be stamped and anodized to create a wide range of finishes and textures. The low cost and malleability of aluminium makes them perfect for manufacturing machinery, household appliances, signage, and more.
Aluminium is a naturally abundant element, making it ideal for a variety of applications. It's lightweight, hard-wearing, and recyclable, and rivals steel and tin. The cost of production is much lower than that of most other metals, and there are many grades and gages to suit every application. The largest manufacturer of rolled aluminium products in Malaysia is ALCOM. They're the leading supplier of aluminium products in the Asia Pacific region.
Aluminum is a durable, lightweight metal with high strength-to-weight ratio. Engineers use compression strength to determine how durable the material is. The compressive strength of an object measures its ability to withstand pressures that push it inwards. Its high compressive strength helps the metal resist forces that would otherwise push it inwards. Therefore, the more tensile strength of an aluminium sheet, the stronger the metal is.
Cost
The rising price of metal has increased the cost of the basic materials used in printing, including inks, coatings, and paper. Aluminium, the primary metal used in printing plates, has become a standout commodity. Aluminium ingot prices have risen to USD 3000 per ton, more than 70 percent higher than the levels in September 2020. This increase in metal prices is putting pressure on all manufacturers of printing plates.
In addition to the standard aluminum sheets available, you can also get a specialized type of aluminum prints. These can be called brush or silver metal prints and feature the aluminium sheet in white areas. They are a popular option for prints of artwork, though they are not suited for portraits. The traditional, flat style of aluminium prints is called a classic print, and they usually have a low sheen. They are scratch resistant and waterproof.
A specialized coating makes them more durable. The dye is transferred into the metal and becomes part of the material. Because of this, a metal print is both durable and guaranteed to hold its color. This is especially helpful for photos with high contrast, such as HDR styles. The cost of printing on aluminium sheets is higher than for paper or canvas prints, but the results are worth the extra cost. If you are looking for a unique piece of art for your home, try a Metal Print!
A metal composite panel (MCP) is a lightweight composite panel made from two aluminum sheets sandwiched between a lightweight plastic core. It offers a smooth finish and is durable enough to last decades. Printed on aluminum, it is possible to use a variety of colours and designs. You can also choose between glossy and matte prints. A glossy print is perfect for high humidity rooms, while a matte print has a special finish and is suitable for outdoor environments.