Aluminum metal is one of the most popular and widely used materials to manufacture metal sheets. The reason for its popularity lies in the fact that this material is quite light yet sturdy enough to provide exceedingly long-lasting durability.
Aluminum sheet is a popular material for construction and other uses.

Among the benefits of using aluminum are its strength, durability, and lightweight nature. The material can also be given various surface finishes and is corrosion-resistant. This makes it a popular choice for manufacturing automobile body sheets. Another benefit of using aluminum is its machinability. This material can be formed into many shapes and joins well by any method, including drawing, spinning, and rolling. It is also one of the most recyclable materials.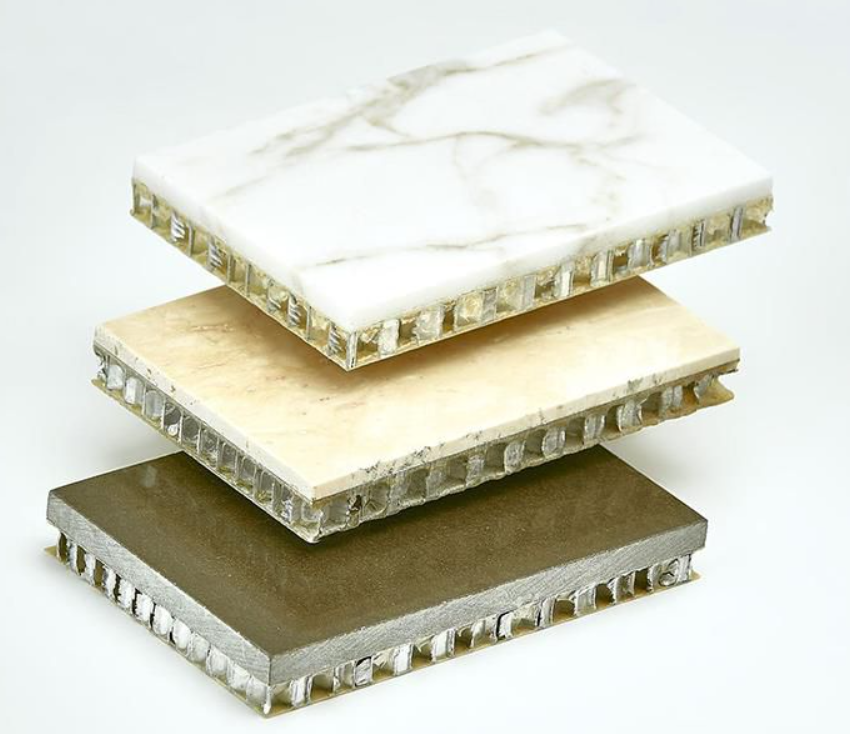 Due to its high density to strength ratio. This material is lightweight and can be used with other insulation materials. It can also be used as a decorative material. While aluminum does not maintain warmth, it can be combined with cotton and other materials for a stylish home. In addition to its durability, aluminum home decor can blend in with any decorating scheme.
Aluminum is a great choice for buildings because of its lightweight and high density-to-strength ratio. In addition to its superior structural properties, aluminum can be produced in many different shapes. Aluminum structural shapes are often used in commercial and residential projects. In addition to being lightweight, these materials are also corrosion-resistant and can be easily combined with other materials. For example, an aluminum sheet is a great option for fabricating agricultural equipment and trailer siding.
Because of these properties, aluminum is a great choice for buildings. The lightweight composition of the material allows it to be used in a wide variety of applications. For example, a large building can be made of more than one material, depending on the design and the size of the project. Because of its versatility, it is also a good choice for various uses.
While aluminum is a lightweight, durable material, it is also popular for construction projects. Its strength-to-weight ratio is a strong factor, making it a perfect choice for the exterior of a building. Furthermore, aluminum has some other significant qualities. For instance, aluminum windows can prevent air and water from entering a building, making them ideal for homes and commercial buildings.
There are many applications of aluminum sheets. Its lightweight, corrosion-resistant, and flexible, suitable for transportation and construction projects. In addition to its use in building materials, the aluminum sheet is also an excellent choice for packaging, home appliances, and automotive parts. Its uniform appearance and low cost make it an ideal choice for various applications. In addition to these uses, the aluminum sheet is also widely used in the automotive industry.
Why use an aluminum sheet?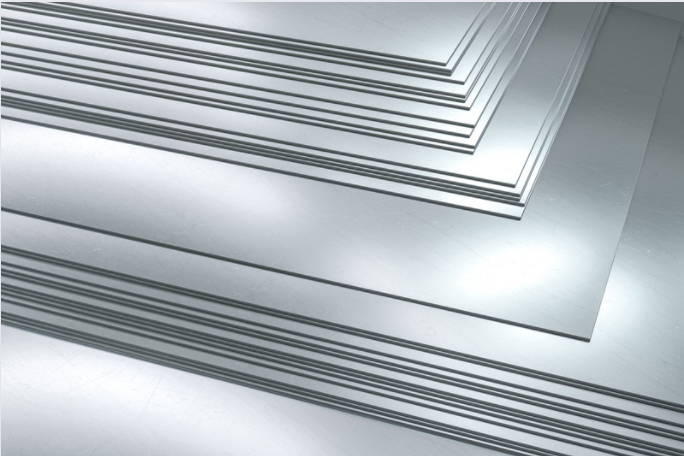 There are many advantages to using aluminum sheet metal in construction projects. For starters, it's lightweight – just a third of steel sheet weight – and easy to handle. Moreover, it's resistant to corrosion. It only fails in environments with high temperatures, repeated friction, and corrosive elements. It's perfect for various construction projects, from small to large-scale. This material is ideal for both interior and exterior applications.
In addition to its high mechanical strength and small specific gravity. For these reasons, it's been a popular material in construction for years. The lustrous silver color of aluminum is why it is such a good choice for building projects. In addition, aluminum's high purity makes it resistant to corrosion, which is important when using aluminum sheets for buildings. For these reasons, it's widely used in both interior and exterior design and construction. It is also popular in the food industry.
The properties of the aluminum sheet make it a popular building material. It's lightweight and easy to process. Because of its high mechanical strength, it's commonly used in construction. Due to its luster, aluminum is an active light metal with a silver luster. In addition to being lightweight and corrosion-resistant, it's also a great material for packaging in the food industry. Besides this, it's also a good reflector of heat and visible light. Additionally, it's extremely durable, making it a popular choice for sidings and construction materials.
An aluminum sheet is a perfect choice for building products for many people. It's easy to process, is lightweight, and requires minimal maintenance. This makes it an ideal material for building products. Aside from its high mechanical strength, the aluminum sheet's small specific gravity makes it a good choice for smaller-scale projects. As a result, thinner aluminum sheets are better for various small-scale uses. However, it would help if you always considered the thickness of the aluminum sheet before you chose it.
Aluminum sheet metal has many advantages. It is lightweight, durable, and has low density, making it easy to process and fabricate. This makes it an ideal material for home and commercial building projects. Furthermore, it is highly recyclable, making it a great choice for environmental-conscious consumers. Aside from being lightweight, aluminum sheet metal is also an attractive option in AOG situations. Once you learn more about its properties, you will be more inclined to choose it.
The benefits of aluminum sheets are numerous. It is easy to process, has a low specific gravity, and is good for construction and building projects. The advantages of aluminum sheeting are that it can be cut and shaped to the precise shape you need. Moreover, it has a low weight, making it an excellent option for AOG situations. It is an excellent choice for food packaging. One of the major benefits of aluminum sheets is their rust resistance.
What are the advantages of using aluminum sheets for your project?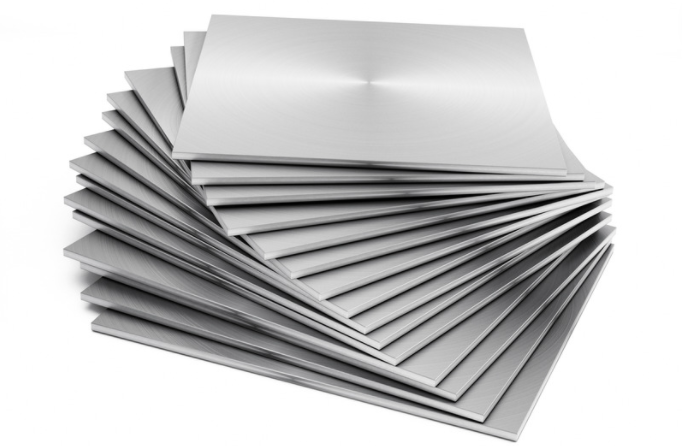 One of the most important aspects of any project is the material used. When a project requires structural integrity, aluminum roof sheets are ideal. Because they are inexpensive and lightweight, they are also easy to work with. These materials are ideal for projects ranging from garden studios to home offices. They are an excellent choice for DIY roofing projects because they are easy to work with and save a homeowner money.
Aluminum is a versatile material. It is lightweight and corrosion-resistant. It is also easy to recycle, making it a green choice. This property makes it an ideal choice for many types of building projects. Whether you want to build a bridge, rails, or stair treads, you can use this metal for your next project. Its attractive appearance will match any decor style.
The material is highly durable and has a low melting point. This makes it easier to work with. It has the same strength and efficiency as steel, which is much lighter. In addition, aluminum is a good reflector of visible light and heat. Using this material is a great choice for many different projects. It is also a great option for outdoor appliances. The best part is that it doesn't doesn'tyour budget compared to steel.
The lightweight is another advantage of aluminum. It has a much lower density than steel and is easier to work with. In addition, it is more resistant to corrosion and doesn't. Its high thermal conductivity also makes it a good choice for structural sections of ships and storage tanks. You can also use aluminum plates in railroad cars and military vehicle armor. They are lightweight and durable.
Aluminum has many advantages. It is lightweight, corrosion-resistant, and easy to form. The metal is also recyclable. It can be recycled indefinitely. Moreover, the material is also recyclable and does not cause any pollution. Its versatility makes it a valuable resource for industrial projects. And because it's, so it's, it is easy to work with, and it works with many different decor styles.
The low melting point of aluminum makes it easy to work with. The metal alloys make it a great choice for challenging forming operations. Due to its high thermal conductivity, it can be easily welded to other materials. This is especially important in construction projects required to withstand high temperatures. You can use aluminum alloys for structural applications. These alloys are more resistant to corrosion and are used for storage tanks, bridges, and naval vehicles.
Aluminum sheets are used in a variety of different projects. People have implemented them for building a new porch to finishing off a custom bicycle frame. The ability to be customized, combined with easily cut and mold aluminum sheets, makes them great for many different applications. When evaluating the purpose for which you'd you'd aluminum sheet, it pays off to learn what uses these sheets have had in the past and how those compare to your own goals.