What Is Aluminium Sheet?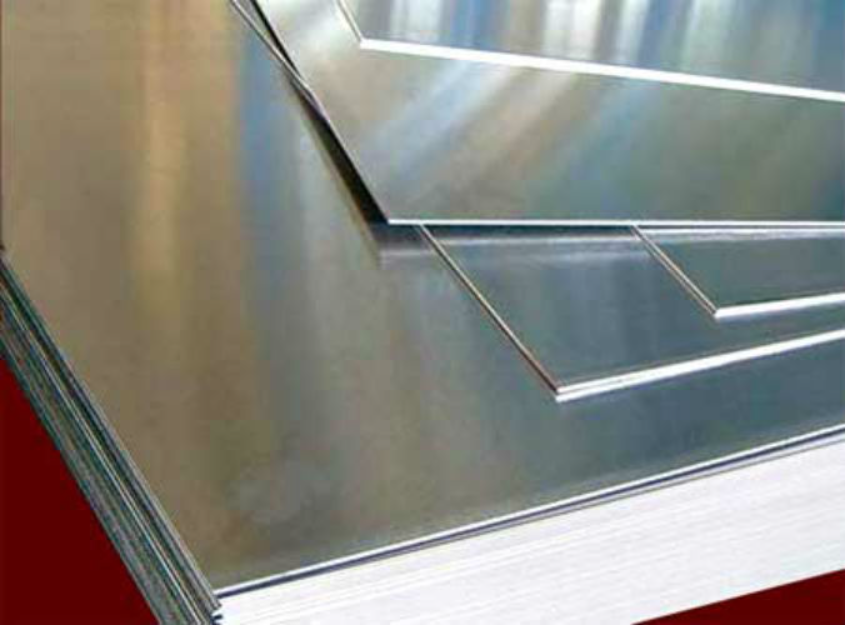 If you are wondering what is aluminium sheet, you have come to the right place. There are various varieties of aluminium sheets such as 7075 and 6063. Let us learn about their advantages and uses. They are entirely recyclable, have a low carbon footprint and can be used in many different ways. What's more, they're non-toxic and anti-corrosive, making them ideal for packaging drinks, food and medications.
Aluminum 6063
Aluminium 6063 sheet is a durable, lightweight material that is widely used for a variety of applications. The properties of 6063 aluminum are such that it can be worked in an annealed atmosphere and forged by standard methods. The following are some common uses for 6063 aluminum sheet. We will discuss some of them:
The cost of aluminum 6063 per kg varies depending on various factors. The internal factors of the manufacturer include the technological cost and processing technology used to make the metal. The external factors include the specific specification requirements of the customer, and Trade protection measures in some countries. Ultimately, price and quality are closely related to each other. It is essential to pay attention to these factors when comparing prices of aluminum 6063 sheet. To make the right choice, take time to evaluate the various suppliers and weigh their pros and cons.
The advantages of Aluminium 6063 Sheet include good processing, corrosion resistance, weldability, and excellent anodizing properties. This sheet has the same properties as 6061 sheet, but contains a small amount of magnesium and silicon. It is often used in architectural fabrications, automotive parts, and electronic components. Among its other uses, 6063 is an excellent material for consumer durable products and auto parts. Aluminium 6063 sheet can be ordered from Tigers aluminium. We support third-party inspections for the quality of our products.
When selecting an aluminum 6063 sheet, look for one with high hardness and corrosion resistance. Its properties make it a good choice for marine applications because of its ability to resist pressure. Another benefit is its high hardness. This alloy is suitable for a variety of applications, including architectural and marine structures. This alloy can be shaped to many different shapes and can be used for complex structures. A variety of businesses have found that 6063 aluminum sheet is a good choice for their projects.
Architectural applications often require aluminum with high strength and good corrosion resistance. 6063 is commonly used in structural framing and base plants, and is a great choice for extrusion projects. Its superior corrosion resistance makes it a popular choice for architectural projects, especially for aircraft. In addition to its durability and corrosion resistance, 6063 aluminum sheet is highly machinable and has a fine appearance. For those who are interested in the properties of aluminum, Kloeckner Metals offers full-line aluminum products.
Aluminium 6063 can be forged into virtually any shape. It is a highly resistant metal that can be easily machined into any shape. In addition to its high strength and toughness, 6063 aluminium sheet also has a wide range of anodized capacities. Aluminium 6063 sheet is often used for joining and bending applications. Its heat resistance and formability makes it an ideal choice for these applications. If you are considering aluminum tubes and pipes for your next project, 6063 is a great choice.
For applications that require high strength, 6063 aluminum alloy is ideal for use in automotive parts. Its low weight is a huge benefit for automotive applications. It can also be used to build aircraft parts. For aircraft manufacturers, 6063 is the perfect choice for fuel pumps and other vehicle parts. Additionally, aluminum 6063 has great printing and recyclability properties and is also excellent forging. The addition of trace element Cu improves the plasticity of 6063 aluminum and increases the strength of its surface.
Although the update date may be a sign of a good company, it does not necessarily mean the information contained in a datasheet is accurate or up-to-date. The information contained on datasheets is drawn from recognised sources, such as manufacturers' data and EN Standards. However, the actual material that is delivered to customers may differ from the data supplied. This does not make the information outdated. The material supplied to customers will still meet the relevant industry standards.
Aluminum 7075
A distributor of aluminum 7075 sheet offers a variety of services, including slitting, tension leveling, turning, polishing, and warehousing. Additional services include heat treating, galvanizing, and export packaging. These aluminum sheets are used in numerous industries, including the aerospace, mechanical, and chemical sectors. You can also find 7075 aluminum plate in a variety of sizes, from one-quarter-inch to eight-inches thick.
One of the strongest aluminum alloys, 7075 is the ideal choice for structural parts requiring a high strength-to-weight ratio. It is available in the "O" temper, which allows for forming, but requires heat treatment to retain its high strength. It is also commonly used in aircraft and in molds for the plastics industry. For more information on this aluminum alloy, read our Aluminum Alloys Guide. We hope this information helps you choose the right aluminum alloy for your project!
STI serves a variety of industries by offering aluminium alloy 7075 sheet and plate. You can choose from different thicknesses, grades, and other specifications. These metals are used in various construction projects, including aircraft, boats, and more. STI's manufacturing team takes the needs of their customers into account when manufacturing their products. Once manufactured, they undergo rigorous testing and are packaged in wooden boxes or cases for easy transport. In addition, aluminum 7075 sheet and plate is available in bulk for a competitive price.
The benefits of Aluminium 7075 sheet are many. This industrial alloy is stronger than most steels, is lightweight, and has good fatigue strength. It also has good machinability. Its corrosion resistance is lower than that of other Al alloys, but is significantly higher than that of other alloys used in automobiles. This metal is available in several different tempers for various purposes. Those who need a tough, lightweight material can choose from 7075 sheet.
Aluminium 7075 sheet comes in a variety of shapes and sizes. It is available as flat sheets, rings, circles, hot forming plates, and strips. Other forms of aluminum 7075 sheet include aluminum strips and extruded sheets. Another option is checker plate, which is another type of aluminum alloy 7075 sheet. The sheet has a textured surface, and can be bent and formed to shape into the desired shape. Lastly, it can be formed into various shapes through forming, welding, and machining.
As a result, 7075 Aluminum is an excellent candidate for anodizing. The process produces an oxide layer on the surface of the metal. This oxide layer is transparent and offers excellent protection. While this layer is clear, it can also turn brown or even black, so it is best not to use this material in high-stress applications. The quality of anodized 7075 aluminum sheet is an important factor to consider when choosing a supplier.
The most common alloy for aluminum is 7075. This alloy is harder and more ductile than its 7061 counterpart, and it is much stronger than 6061. It is also easier to work with, and is less prone to rusting. It is also highly polished. If you are looking for a high-quality aluminum sheet, you should choose an alloy with these characteristics. The advantages of aluminum 7075 sheet will far outweigh the drawbacks.
The benefits of aluminum 7075 sheets include their excellent corrosion resistance, and lightweight characteristics. A 7075 aluminium sheet from a reputable supplier will last a long time and resist corrosion in high-stress areas. For instance, a 7075 aluminium sheet is a great choice for making airplane parts, which require low weight and low-heat. This type of aluminum is also available in ASTM B209 and ASME SB209 standards.