If you're looking for an affordable way to clad your home or office, there are several ways to find it. You can find large-sized sheets of aluminum sheet at wholesale prices, and you can buy as many sheets as you need. You can also buy the same sheets in different colors and sizes, making it even easier to save money. You can find aluminum sheet cladding in many different colors and styles, too, so you're sure to find one that will complement your space.
4′ x 8′ aluminum sheet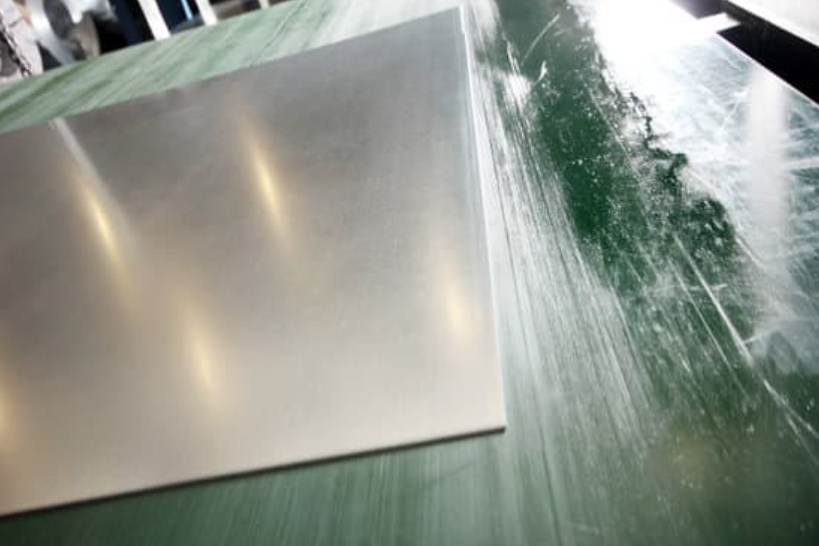 If you are looking for 4′ x 8′ aluminum sheet where can I buy it? Buying this sheet is not as difficult as one might think. There are 5 different series of 4×8 aluminum plates, each with different alloy ratios, tempers, and properties. When choosing which aluminum plate to buy, you need to consider your needs, and choose the right one based on these factors. The most common thickness of 4′ x 8′ aluminum sheet metal is 1/8″ or 3mm. Other commonly available thicknesses include 1mm and 2mm.
4′ x 8 aluminum sheet is also known as 4ft x 8ft, referring to its length and width ratio. This size is equivalent to 1219mm x 2438mm, which is about 48″ x 96″. It is a type of aluminum sheet, and can be used for many different projects. You can use it for many different applications, such as refrigerators, roofs, and other types of automotive and industrial construction.
If you are looking for 4′ x 8′ aluminum sheet, it's best to choose a supplier that has a complete quality management system. You can ask for free samples, make a payment, and even receive real-time tracking information. When you shop with a quality manufacturer, you'll save yourself capital costs and time. The price range will depend on the type of metal you're looking for.
When you're looking for 4′ x 8′ aluminum sheet, be sure to consider the thickness and finish. For example, some manufacturers offer a mill finish, others use a bright finish, while others offer both. The hardness of the aluminum plate is a good quality reference and will determine the alloy composition. Different hardness levels indicate different levels of corrosion resistance. Aluminum is not a corrosive material, but it can still be painted.
Aluminum Alloy 6063-T5
Aluminum Alloy 6063-T5 is an artificially aged form of 6063. Its mechanical properties are similar to those of other aluminum alloys in the 6000 series, but it has been aged at higher temperatures. The graph bars below illustrate the comparison between 6063-T5 and the other aluminum alloys in the database. The values are given in percentage weight, with ranges reflecting the allowed limits under applicable standards.
The main properties of Aluminium Alloy 6063 are its excellent mechanical and heat-treating properties, and its high hardness makes it a good candidate for architectural applications. It is also heat-treatable and weldable, making it perfect for construction projects that don't require excessive strength. The physical properties of this alloy make it a popular choice for applications where aesthetics are important, like pipe and railing.
As mentioned before, this aluminum alloy is used for a variety of applications, including aerospace and communication components. It is also used in mold making, precision instruments, SMT, and PC board solder carriers. Compared to the 7000 series, 6063-T5 has excellent machinability and corrosion resistance. It can also be used for marine construction. However, it is more expensive than 6063, and you should be wary of acquiring a piece that's not certified as aircraft grade.
AA 6063-T5 is often referred to as "T3" or "T5". These are the same alloy, but the difference is in the manufacturing process. AA 6063-T5 is produced by extruding the material and then allowing it to cool down. These extrusions are then quenched while they are still hot to create T3 material. T4 and T5 material have similar yield strengths and can be crafted into parts.
This alloy is often considered the most durable alloy in the world, and is often used for architectural components. It is easy to shape and offers a good surface finish for decorative purposes. It is also corrosion-resistant and can be made more easily. A 6063-T5 alloy is more cost-effective than 6061-T5 and is also easier to process. It is often used after an anode, but it is also a great option for window frames.
There are several applications for 6063-T5. These include window and door profiles, building and construction equipment, rail fencing, and basic equipment. It is also used in the manufacturing of awnings, curtain walls, and mosquito net systems. You can buy 6063 angle stock in full size or custom-cut lengths. There are also manufacturers of these profiles available. If you are interested in purchasing a quality piece of 6063-T5, Max Steels is the perfect company to contact.
When you're looking for 6063-T5 aluminum, you can choose from a wide range of suppliers. The company has full lines of aluminum and stocks many different alloys. They can also help you select the right material for your project. However, you may prefer to buy the material from a manufacturer that specializes in a particular type. A full-line aluminum supplier, Kloeckner Metals, stocks 6063-T5 and 6061-T5.
The first place you should look for 6063-T5 aluminum profiles is from China. The company has a large-scale enterprise and integrates design, research, and production. It produces up to 80 tons of aluminum extrusion profiles annually. With such a large production capacity, the company is at the forefront of the Chinese aluminium industry. This is because they are specialists in the manufacturing of aluminium extrusion profiles and aluminum brackets.