1060 aluminum sheet belongs to the category of industrial pure aluminium. Its plasticity, electrical conductivity, and thermal conductivity make it a great material for manufacturing a variety of parts. However, its strength is limited and cannot be strengthened with heat treatments or alloying. Its properties make it ideal for ornaments and clock surfaces, as well as for various types of metalworking. Here are some of its most common uses. If you're in the market for a new sheet of aluminium, here are a few things you need to know.
Hot-rolled 1060-O aluminum sheet
1060-O aluminum sheet is a common type of aluminum coil. It has good elongation and tensile strength, and meets most conventional processing requirements. Its properties are high in plasticity, tensile strength, thermal conductivity, and electrical conductivity. It is also corrosion resistant and has good forming processing characteristics. Among other applications, 1060 aluminum sheet is widely used in the manufacture of voltage transformer casings, new energy battery soft joints, and aluminum busbars.
This aluminum alloy is a type of industrial pure aluminum. Its properties include excellent corrosion resistance, high plasticity, and electrical and thermal conductivity. However, its low strength makes it inherently unsuitable for heat-treating and heat-welding. However, 1060 aluminum sheet has excellent formability and can withstand pressure processing. This makes it an excellent choice for many different applications. Hot-rolled 1060-O aluminum sheet is available in a variety of standard sizes, including 4″ x 8″, 5″ x 10″, and 1219 * 2438mm. BS EN 573 and ASTM B209 cover chemical composition and physical properties of these products.
The most common feature of 1060 aluminum sheet is its high level of surface gloss and alkali-washing efficiency. Its density ranges from 2.7 g/cm3 to 4.5 mm. Depending on its size and application, 1060 aluminum sheet is available in a wide variety of thicknesses, widths, and lengths. There are a few common uses for 1060 aluminum sheet, but they are all related to the high quality and durability of the material.
It is a limited solid solution
A limited solid solution (LSS) is formed when the properties of a material change with changes in temperature. This process makes the material softer than its counterpart, 1070 aluminum plate. However, this doesn't mean that the material is not strong – it just means that it is more prone to deformation. The softer material will undergo a strengthening process known as cold work hardening, which involves a cold deformation. This process increases the internal dislocation density, forming a cellular structure that inhibits dislocation motion.
In general, the solid solutions of aluminum are formed with elements other than aluminum. The most commonly used elements are silicon, copper, manganese, and zinc. These elements are added to the alloying solution to give it greater strength and better ductility, but decrease the strength of the metal. The limit solubility of 1060 aluminum sheet is about four percent compared to the strength of 1070 aluminum plate.
If you're thinking about buying a sheet of 1060 aluminum, you should know that it's made of magnesium. This is due to its limited solid solubility in aluminum, especially when mixed with normal impurities. Therefore, the metal will retain its manganese content even when cold forming. Consequently, you'll find that 1060 aluminum sheet is a limited solid solution for most applications.
Among its many uses, 1060 aluminum foil is commonly used in making structural parts, gaskets, capacitors, and electronic tube isolation nets. It is also used in manufacturing aircraft ventilation systems and decorative parts. One of the world's largest producers of aluminum plates is MINGSHUN. It produces 1060 and 1070 aluminum foil. Its properties make it a desirable choice for aerospace and chemical equipment.
It is malleable
The oxidized 1060 aluminum sheet is very strong and possesses excellent elongation and tensile properties. It can be welded and can meet the requirements for conventional processing, stretching and stamping. Its high formability makes it highly useful in the fabrication of complex parts. Pure aluminum, on the other hand, has a low tensile strength, good machinability, and low plasticity. Despite these drawbacks, 1060 aluminum sheet has a wide range of applications and can be used in a variety of different processes.
The advantages of alloy 1060 include its malleability and corrosion resistance. Its low cost and formability make it an excellent choice for a variety of applications, including architecture cabinets. This metal is also highly malleable and is suitable for high-temperature applications, such as gas lines and heat exchangers. Its smooth, even surface allows it to be polished to various finishes and embossed to enhance its appearance.
The tensile strength of 1060 aluminum sheet is a good match for many applications, including electrical wiring. The tensile strength of this material allows it to withstand pressure and abrasion. Despite its malleability, it is strong enough to be welded into complex structures. As a result, 1060 aluminum sheet is highly flexible, allowing it to be shaped into a variety of shapes and forms.
Another important characteristic of 1060 aluminum sheet is its high degree of ductility. This metal is very malleable, making it an excellent material for intricate forming. Unlike other aluminum alloys, this metal is non-heat-treatable, and its work-hardening tendency is quite slow. Despite its ductility, this metal is highly resistant to rust and corrosion. As such, it's widely used in food processing and electrical applications.
It has good tensile
This aluminum alloy is very popular. It is lightweight, corrosion resistant, and easy to form. Its excellent properties make it ideal for building materials and automotive body panels. Its tensile strength and good formability make it a popular choice for mirror sheets and other parts that require high tensile strength. However, there are some disadvantages to 1060 aluminum sheet. For example, oxidized versions are not machinability-friendly.
The alloy contains 99.6% aluminum. This means that 1060 aluminum sheet is the purest product made from aluminum. It is also malleable, with good tensile strength, and meets the specifications of traditional processing techniques. Tensile strength, plasticity, and correction resistance are some of the other benefits of this aluminum sheet. It is also suitable for brazing and welding. The tensile strength of 1060 aluminum sheet is good for most applications.
A common alloy, 1060 aluminum sheet has good tensil strength and weldability. It is easy to weld and can be welded with commercial welding methods. It also offers good corrosion resistance and is widely used in a variety of applications, including chemical equipment and heat exchangers. 1060 aluminum sheet is also highly versatile and a great choice for those who need a high-quality, lightweight aluminum sheet.
Aside from its good tensile strength, 1060 aluminum sheet can also withstand bending without breaking. Because of its high tensile strength and low density, it is a good choice for building components that must withstand high stress. Aside from being durable and corrosion-resistant, this alloy is also good for forging. In addition, 1060 aluminum sheet has good tensile strength and is excellent for machining.
It is corrosion resistant
The properties of 1060 aluminum sheet make it the ideal choice for a variety of applications. It is light, corrosion resistant, easy to form, and offers excellent weldability and electrical conductivity. Among its many applications, 1060 aluminum sheet is most commonly used for building materials and automobile body panels. Its superior strength and corrosion resistance make it an excellent choice for color-coated mirror sheets. It is also widely used for the production of automotive and marine engine parts.
The 1060 aluminum sheet alloy contains 99.6% aluminum and is the lowest strength in the 1000-series. However, it is a great choice for applications with lower strength requirements. It can be welded easily with conventional commercial methods. Additionally, 1060 aluminum sheet is highly corrosion resistant, and is commonly used in chemical equipment, thin plate processing parts, clock surfaces, and reflective equipment. Despite these qualities, it has some disadvantages.
Despite the high corrosion resistance of 1060 aluminum sheet, it does not exhibit the same resistance to harsh chemicals as other materials. The metal's strong affinity for oxygen causes it to develop a thin layer of aluminum oxide on its surface. When mixed with non-stagnant water, this film will dissolve and the metal will become corroded. In contrast, rust is specific to iron and steel, and occurs when these metals combine with oxygen to produce rust.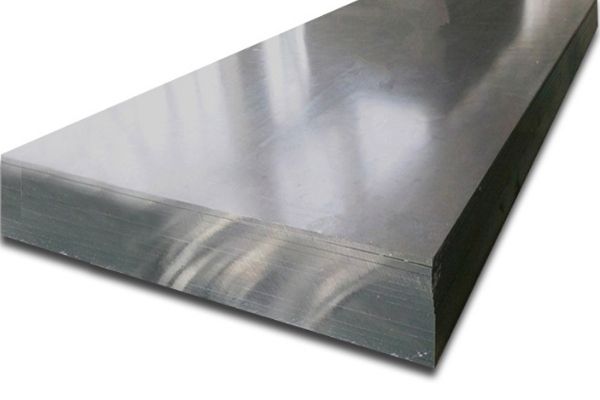 Aside from its low strength and corrosion resistance, 1060 aluminum coil offers excellent forming capabilities and is suited for building and manufacturing materials. Its low tensile strength and excellent elongation properties make it a great choice for electronic parts, signs, and billboards. These properties make 1060 aluminum coil a great choice for a wide range of applications, from electronic components to automobile body construction.