There are a number of benefits to purchasing 6mm aluminium plate. The material's T651 temper and low cost are two of the best reasons for purchasing this product. MINGSHUN is a leading manufacturer of 6mm aluminium plates and has established a worldwide presence with customers in more than 100 countries. The company's quick delivery times mean that the product is available for shipment within 15 to 25 days of order.
In addition to its wide range of applications, 6mm aluminium plate has good chemical resistance. These features make it suitable for bench floors, stair treads, equipment, ornaments, and deck ladders. It is also a suitable choice for marine structures, as it is available in a wide range of custom sizes. The price of aluminium sheet depends on its temper, surface treatment, and delivery costs.
Marine Grade 6mm Aluminium is an excellent choice for boats and other marine applications. Marine-grade 6mm aluminium comes in thicknesses of 3/ 4/5/8mm. Aluminum alloy sheets are highly suited for machining. Hence, 6mm aluminium plate can be found in many different applications, including shipbuilding, automobile manufacturing, and construction. It is available in a wide range of thicknesses and gauges, allowing it to be easily processed.
Its high strength and hardness make it a great choice for aerospace applications, and it is even stronger than mild steel. Its outstanding corrosion resistance, high ductility, and good mechanical properties make it a good choice for a variety of applications. For instance, 6mm 5052 aluminium sheet can be used to manufacture aircraft fuel tanks and pipes, as well as aerospace alloy materials. Aluminium is also available in standard sizes, so you can order the exact size that you need for your project.
Another important consideration when purchasing aluminium sheet is the amount of oxide film that has formed on the surface of the aluminium. The aluminium surface will rust or develop corrosion if this film is too thin. Therefore, when buying 6mm aluminium sheet, always check the thickness of the aluminium surface before purchasing. Also, look for a sheet with an appropriate groove. It will prevent the aluminium sheet from scratching or deteriorating over time.
The 6mm aluminium plate has excellent mechanical and corrosion-resistance properties. It is a versatile product that is widely used in different industries, such as fast ferries, aircraft, molds, tank trucks, and shipbuilding. Compared with mild steel, aluminium has superior corrosion resistance, good mechanical properties, and a high anode reaction rate. These properties make it ideal for many applications, including automotive parts. Besides, 6mm 5083 aluminum sheet is perfect for creating the skin of a tank truck or a bus.
The plastic coating of 6mm aluminium sheet ensures its safety when working and transporting. It is sourced from accredited mills, and chemical and mechanical certification is available on request. Grade 1050A H14 is a general-purpose Aluminium with excellent ductility and corrosion resistance. It is used in a number of Main Industries, including architectural flashings, light reflectors, and signs. Its low cost and excellent corrosion resistance make it the ideal material for use in a variety of applications.
There are three categories of aluminum properties, including physical, chemical, and mechanical. In addition, aluminum is classified according to the elements used in its composition. Common alloys include magnesium, silicon, and copper. All aluminum alloys are made of different elements to improve their properties. The properties of 6mm aluminum plate vary according to their composition. When buying 6mm aluminium plate, be sure to check out the available options and then make a decision based on your specific needs.
Another common alloy used in commercial applications is 6061. This alloy is used in aerospace industry due to its good tensile strength. Its strength is comparable to that of other alloys. Unlike the 6083 alloy, 6061 is heat-treatable, and is extremely versatile. Despite its disadvantages, this metal is widely used in various fields, including construction and manufacturing. It is easy to fabricate and forms.
There are two major types of aluminum alloy, namely T6 and T651. Both have high corrosion resistance and are suitable for manufacturing parts with precise dimensions. However, the T651 temper has some distinct differences. T6 is prone to deformation during processing, while T651 has very low internal stress. This makes it more suitable for forming and processing. However, the differences are minimal and can't be seen in everyday use.
Alloy 5083 is the least susceptible to abrasion and is commonly used in products such as cold-finished bars and thick plates. It passes the ASSET (Assembly and Stretch Tension) Test but is not recommended for products that are over 65degC. It has higher strength and toughness than 5083, but can be prone to exfoliation. The minimum temperature for a 6061 plate is 65degC.
6061 aluminum is an aluminum-silicon-magnesium alloy strengthened with precipitation hardening. 6061 has higher strength, machinability, and workability and is the most widely used heat-treated aluminum in marine environments. Its high corrosion resistance also makes it a popular material in various applications. It is one of the most commonly used aluminum sheet grades.
Alloy 6082 is also known for its excellent corrosion resistance and ductility. It can be welded to itself or to another material by using a tungsten inert gas. However, 6082 loses about 40% of its strength near the weld, and can be re-heated to a near-T6 temper. But it has a reduced weld strength in the weld zone and is often better welded to another alloy – 4043 or 5056.
What are the dimensions of 6mm aluminum plate? We can supply it to you according to the dimensions and finish you need. This aluminium plate is highly flat, smooth and shiny. The thickness difference is not visible to the naked eye. It has passed a series of tests with different imported instruments. You can also order other sizes, finishes and alloys by arrangement. You can also view a sample of our 6mm aluminium plate in order to know more.
A medium thickness aluminium plate is a new type of durable and corrosion-resistant raw material. Its properties make it suitable for a variety of applications. You should choose a professional aluminum plate manufacturer to get the material you need. Remember that the quality of aluminium plate directly affects the final product, so choosing a reliable manufacturer is essential. There are many benefits to choosing a good aluminium plate manufacturer.
When choosing the type of aluminium sheet metal for a specific application, you must consider the thickness. It should be between 2mm and 6mm, as this is the standard thickness for aluminium. When choosing a thickness, you can use a gauge to check the size. By doing so, you can choose the best material for your application. For instance, if you're making a sandwich panel, you'll want to choose a thicker aluminium sheet.
You can buy a 6mm aluminium plate online or in a local hardware store. All our aluminium sheet is sourced from accredited mills, and mechanical and chemical certification can be provided upon request. A 6mm aluminium plate can be made of different alloys, depending on the use it's intended for. A common 1060 plate is suitable for cold floors, while a 3003 plate is used primarily for train cars. The 5052 type is corrosion-resistant and can be used in aerospace applications.
The price of 6mm aluminium plate lies in between that of a thin sheet of aluminium and a thick one. The difference in price is largely determined by the thickness of the material and its additional surface treatment. Listed below are the three most common types of 6mm aluminium plates.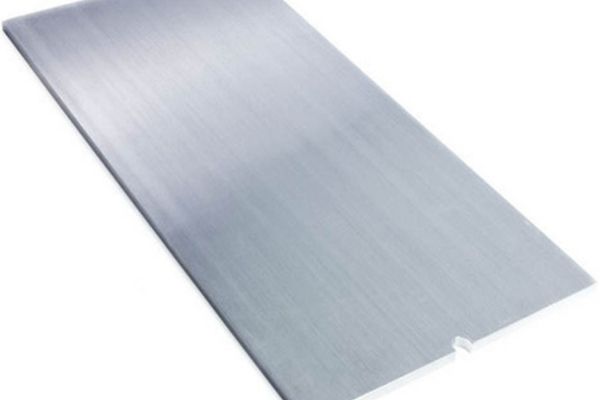 There are many different types of aluminium sheet, including sheets, plates, and foils. The thickness of these different products depends on the particular purpose they are used for. Typically, the thinner gauge aluminum products are considered foils. Choosing the right type of aluminium depends on the desired flexibility and rigidity of the final product. Here are some benefits of using 6mm aluminium plate:
Among the most common uses of 6mm aluminium sheet is for pressure vessels, tank trucks, delivery van bodies, trailers, and welding parts. It also offers excellent mechanical properties. It can be used for boat decks and roofs, and is the most common type of 6mm aluminium sheet in use today. Its corrosion resistance is second to none, making it a good choice for pressure vessels. Similarly, it can be used to produce aircraft parts and even the skin of buses.