If you are looking for a reliable supplier of 10mm aluminium plate, MINGSHUN has hundreds of different types and sizes in stock. However, it does reserve some lead times for size requests that aren't in stock. They also offer several different aluminum alloy plate grades and sizes. Listed below are some of their most popular products. Find out which one is right for your project! Then, contact MINGSHUN to place your order.
1050 H24 aluminium plain sheet
The 1050 H24 aluminium alloy sheet is an aluminum alloy that contains 99.5% aluminium. It has excellent plasticity, excellent forming properties, and strong corrosion resistance. This alloy is also characterized by low levels of copper, which adds to its forming properties. Because of this alloy's medium strength, it is usually used for applications where the strength required is not high. A more common application for this alloy is used in cookware.
Its tensile and yield strength are high and it possesses a minimum elongation of 15%. It is widely used in central air-conditioning, high-voltage and deep drawing applications. Its properties are also highly customizable in thickness, width, and length. Aluminium 1050 sheets are available in a variety of sizes. When choosing a sheet, always ensure its purity and strength before buying.
The best thing about aluminium sheets is that they have many benefits. Their ductility, excellent conductivity, and excellent strength make them ideal for various industrial applications. As they are highly reflective, they are often used in the electrical and chemical industries. Furthermore, the high ductility of these sheets makes them a desirable material for the manufacture of heat exchangers. You'll also find them in other applications. They're rust-proof and corrosion-resistant.
Alloy 5083 is the least susceptible to exfoliation. It passes the ASTM G66 Exfoliation Susceptibility Test (ASSET) and ASTM 1734. Nevertheless, it's not recommended to use alloy 5083 for applications in temperatures above 65degC. So, if you're planning on using 1050 H24 aluminium alloy sheets, you'd better choose the right type.
1-7 series alloy
The 10mm aluminium plate is widely used in industry, molds and marine application. It comes in different tempers and specifications to match various industrial demands. You can buy it in various sizes including 5 x 10 mm and 4 x 8 mm. The price of this plate is also quite preferential. Here are some advantages of buying this aluminum plate. These aluminium sheets are available at reasonable prices. They are also strong and corrosion-resistant.
The 5 series aluminium plate has a high magnesium content and excellent corrosion resistance. Its machinability and oxidation resistance make it a suitable choice for marine use. It has good weldability and medium strength. Besides, it has a beautiful anodized surface. Moreover, it is easy to process. This aluminum alloy is used for petrochemical and chemical equipment. Moreover, it is also available in a wide range of alloys with various properties.
The 5xxx series alloys are heat treatable and have ultimate tensile strength of 18 to 58 ksi. They have a magnesium addition of around 1.0 percent. This aluminium alloy is widely used for welding fabrication applications. Due to its high magnesium content, it is heat-resistant, formable and suitable for elevated temperatures. The 4xxx series alloys are welded with 1xxx series or 5xxx series filler alloys. The choice of filler alloy is based on the specific application.
The alloys in the 6XXX series contain magnesium and silicon, and have a medium strength. They are also weldable, but have a low melting point, so it is important to follow proper welding procedures. The alloys in the 7XXX series are high strength and are widely used in aircraft frames and other applications. These alloys are commonly used for welded parts. You should also be aware that they are quite expensive.
Preferential 10mm aluminium plate price
If you are looking for a high-quality plate of aluminium, you have come to the right place. The 10mm aluminium plate is widely used in moulding, molding and industrial applications. Available in a variety of alloys, sizes, and shapes, the plate is highly versatile. The 10mm thickness makes it ideal for bus-ducts, pressure vessels, stamping parts, and more. This highly durable, yet economical material is also readily available.
Whether you need a single metre or a few thousand, there is an aluminum sheet to suit your needs. The pricing of aluminium sheets is generally the same, and there are a number of factors that will affect the price. First, you must consider the thickness of the plate and its density. Once you know the thickness, you can calculate the price. Remember, the price will vary depending on the quantity, but a minimum order size of one kilogram can be considered a good starting point.
6061 aluminum alloy
The properties of 6061 aluminum alloy 10mm plate are good and the material can be used in various fields. Its corrosion resistance, good gloss, and good welding and processing properties make this material an excellent choice for various purposes. Its wide application range is enormous and it covers 80% of the products of various mold industries. In addition, 6061 aluminum plate is commonly used in car body parts, automobile components, and passenger car decorative plates.
This alloy has excellent welding, processing and electroplating properties. The sheet is widely used in structural components, medical assemblies, and aircraft construction. It is available in a wide range of thicknesses, making it highly versatile and useful in a wide range of applications. Its corrosion resistance and high strength-to-weight ratio make it an excellent choice for various uses. Choosing 6061 aluminum sheet for your next project is an excellent decision.
In addition to its strength, 6061 aluminum alloy plate exhibits excellent machinability, weldability, and corrosion resistance. Compared to other alloys, 6061 aluminum plate is lightweight and ductile, allowing for ease of fabrication. It is also easily cold worked and shaped. For this reason, it is a popular choice among printers. Its high machinability and weldability make it a perfect choice for many different uses.
This aluminium alloy is commonly used in the automotive industry and marine industry, and is also widely used in industrial applications, including molds, packaging, and packaging. Its properties make it one of the most popular aluminium sheets in the market. It is available in a wide range of sizes, ranging from 500mm to two thousand millimeters. The price of 6061 aluminum alloy 10mm plate is highly preferential compared to other aluminum sheets.
Perforated aluminium sheet
If you are considering using perforated aluminium sheet in your project, there are several benefits to its use. Its unique square-hole structure allows for a variety of uses, including air flow improvement, blocking light, and filtering liquids and foods. What's more, this lightweight aluminium material is easy to work with. And with its pre-finished edge, it doesn't need any additional treatment to be ready for use.
Perforated metal sheets have holes, either standardized or custom-made. Standard perforations are circular and range in size from one millimeter to a few centimeters. If you need bigger holes, you should consider a thicker metal sheet. Custom-perforated metal sheets are available in a variety of shapes and sizes. You can even use varying perforations to design custom artwork.
The first step in the perforating process is a sheet of metal. Sheet metal is a thin flat material that can be shaped into a variety of shapes. In North America, sheet metal thickness is measured in gauges, the larger the number, the thinner the metal. In the rest of the world, it's measured in millimeters. This difference makes it possible for perforators to produce different-sized holes.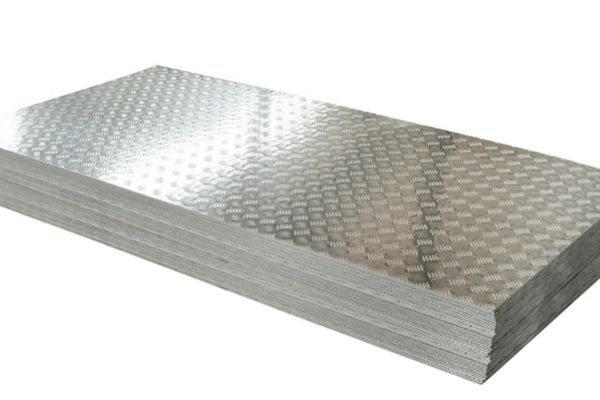 Cold-rolled aluminum perforated sheet is a type of material used for advanced composite structures. This material has a hole diameter of 1/4 inch. The sheet is 288″ long and forty inches wide. Cold-rolled perforated sheet has a one-millimeter-wide margin on all sides and is made from alloy-1050, which is half-hard. The sheet can also be cut into any shape you want, from circles to squares.