The advantages of aluminum coils are numerous. Available in different sizes and finishes, these sheets are perfect for a variety of applications, including automotive, electrical, and printing. They can be tempered to various levels and have a range of thickness tolerances, from 0.015mm to +/-0.5mm. The following articles will provide you with an overview of the different types of aluminium coils. We'll also cover common uses for aluminum.
1050 aluminum
The 1050 aluminum coil is a widely used material for a variety of applications. It contains 99.5% of aluminum, and is characterized by its lightweight, bright color, excellent processing adaptability, and high rust resistance. It is used in various industries, such as roofing, heat insulation, and curtain walls, and can withstand high temperatures. The color coated 1050 aluminum coil is recyclable, too. Its melting point is 660 degrees, making it a popular choice for insulation purposes.
The price of 1050 aluminum is lower than other aluminum alloys, which is an advantage for consumers. It is available in various widths, thicknesses, and tempers, and can be custom ordered for surface finishes. It is also a greener option, as aluminum is highly recyclable. The price of recycled aluminum is significantly lower than the cost of producing new aluminum. In addition, the process of making 1050 aluminum coil requires no toxic chemicals and is environmentally friendly.
The chemical industry makes use of 1050 aluminum coil for a variety of applications. It is an excellent choice for explosion-proof valves, lithium battery soft connections, pole lug material, and PS/CTP plates. It is also ideal for insulation and reflects heat well. 1050 aluminum coil has excellent mechanical processing and forming properties. The result is a high-quality product that will withstand the rigors of industrial production.
The alloy 1050 aluminum coil contains 99.5% aluminum, and is used widely in the chemical industry. It is a great choice for applications where oxidation and corrosion resistance are important, as it can be welded to other metals. Its high formability and good electrical conductivity also make it a great choice for a wide range of applications. The price of 1050 aluminum coil is also competitive.
6061 aluminum
6061 aluminum coil is made of silicon, magnesium, and boron. It is used in various structural parts, and is also anodized and colored. This alloy has a medium strength and good corrosion resistance. This aluminum is used in various industrial applications, such as in the manufacturing of automobiles, tower buildings, ships, and trams. It is also used in electronic equipment, precision instruments, and PC board solder load.
A high-quality aluminum alloy, 6061 aluminum coil is produced using a prestretching heat-treating process. The metal has excellent weldability and processing properties. Its properties make it a suitable material for a variety of applications, including mobile phone cases, automobile wheels, trolley cases, and 3C products. It has excellent forming properties, is lightweight, and can be welded to many other materials. The best part about this aluminum alloy is that it can be recycled.
The main alloying elements used in 6061 aluminum sheet are silicon and magnesium. These two elements are beneficial to the metal, as they increase its strength. Other alloying elements, such as chromium and manganese, counterbalance the destructive effects of iron and magnesium on the metal's conductivity. Copper also helps to refine the grains of 6061 aluminum sheet, while titanium controls the recrystallization structure. In addition to its beneficial effects, 6061 aluminum coil sheet is very easy to weld and paint.
The typical properties of 6061 aluminum are as follows: high strength, good machining and welding, good corrosion resistance, and formability. These characteristics make 6061 a good general-purpose aluminum alloy. Various types of 6061 are available, including annealed and hardened. It can also be pre-coated, painted, or plated for a variety of purposes. It can be cut to specific lengths and is annealed to ASME standards.
5052 aluminum
The ASTM B209-certified 5052 aluminum sheet/coil is highly corrosion-resistant and works well for a wide range of applications. Its high strength and low elongation make it an excellent choice for a wide range of marine applications. A 5052 aluminum sheet/coil can be cut to size and is a suitable material for a wide variety of processing techniques. In addition, it is available in an extremely low cost, making it an attractive option for a wide range of applications.
5052 aluminum coil is used for structural applications and is a great choice for industrial applications. It has excellent tensile strength, good weldability, and excellent cold workability. These properties make 5052 aluminum coil an ideal material for a variety of applications. Some of its common uses are in the aerospace and oil industries. Other uses include in-situ fabrication, instrumentation, and lamp brackets. You can even find 5052 aluminum coil used for aircraft parts, as it is corrosion-resistant and has excellent mechanical properties.
Another application of 5052 aluminum is general sheet metal work. It can be used for heat exchangers, flooring panels, rivets, wires, pressure vessels, and treadplate. It is also highly resistant to corrosion. However, its corrosion resistance is not quite as good as that of 3003 aluminum. This alloy is often the preferred choice for structural applications, as it can be bent to any shape. But its low cost makes it an excellent alternative for bending.
The main differences between 3033 and 5052 aluminum are its strength and corrosion resistance. A 3033 aluminum is the cheapest and most popular type of aluminum, while 5052 aluminum is stronger and weldable. The two kinds of aluminum have different properties, but both have a great deal in common. Generally, 3003 aluminum is used for cooking utensils, food containers, chemical equipment, pressure vessels, general sheet metal fabrication, and marine applications.
5000 series aluminum
The 5000 series aluminum coil is characterized by its excellent deep-drawability and smooth surface. In addition, its good corrosion resistance makes it a perfect material for use in residential wall panels, mobile homes, and other applications. 5000 series aluminum coil is also available in custom-sized coils and formatted according to project specifications. Its endless fabrication possibilities make it a good choice for many industrial applications. Read on to learn more about this aluminum coil.
The 5000 series aluminum alloys contain magnesium as an alloying element. Because of this, they exhibit excellent weldability and corrosion resistance, making them particularly useful in the marine environment. DLS Aluminum offers various types of 5000 series aluminum alloy products. Listed below are some of their properties. They can be used for industrial and commercial applications. You can contact us for more information about 5000 series aluminum alloys and how to choose the right one for your project.
The 3000 series aluminum coil mainly consists of alloys such as 3003 and 3004, which contain a small amount of manganese. The 5000 series aluminum coil consists of 5052, 5005, and 5A05 which are all examples of aluminum magnesium alloy. These alloys have good tensile strength and low density. They are ideal for many industrial applications and can be used in a variety of applications.
The 5000 series aluminum sheet is a popular choice for marine applications, as it is much lighter than the other series of aluminum. Its good strength and plasticity make it an ideal choice for equipment casings and heat sinks. This alloy is also much harder than the other series of aluminum sheets, making it a popular choice for a wide range of applications. The 5000 series aluminum sheet is highly resistant to acid and alkali corrosion, making it an ideal choice for most marine environments.
7000 series aluminum
There are different grades of aluminum coils, such as the 6000 series, 7000 series, 8011 series, and 3000 series. These kinds are used in many different applications, including cooling fins, electric cookers, and forging parts. This aluminum alloy is particularly useful for aerospace applications. Its low melting point and high corrosion resistance make it a good choice for these purposes. But there are some key differences between these kinds of aluminum coils.
Coiled aluminum is available in a variety of alloys, width, and temper specifications. It can also be custom-specified for its surface finish. Another advantage of these coils is their recyclable nature. Recycled aluminum is much cheaper than raw aluminum, as the process of extracting aluminum from its ore is very expensive. The environmentally friendly benefits of aluminum are also obvious. Consequently, coiled aluminum is an eco-friendly material.
This metal's high corrosion resistance, strength, and versatility make it ideal for a wide variety of applications. Its lightweight and strong construction make it ideal for many industrial uses. From automobiles to appliances and wiring, aluminum coils are commonly used in most forms of transportation. These materials are also ideal for many other industries. Not only can aluminum coils help produce certain items, they can also make certain things perform better. That's why you'll often find them in your car's dashboard.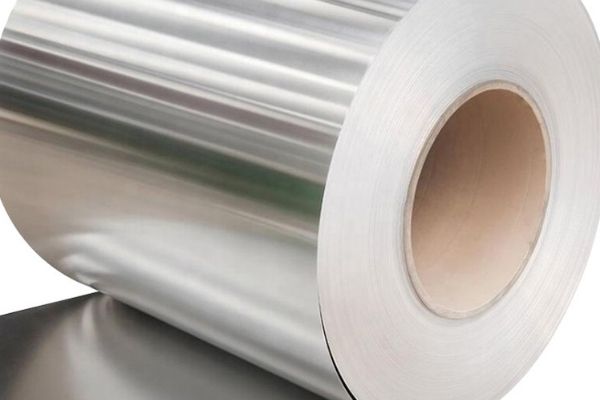 7000 series aluminum alloys are comprised primarily of Al-Zn-Mg-Cu series alloys. These alloys have the highest strength and are the first choice of aerospace and other high-demand industries. Their high hardness and corrosion resistance make them ideal for many manufacturing applications. You'll find these aluminum alloys in various radiators, aircraft structures, and other applications.