A good provider of aluminum products should offer a variety of different products, employ advanced machinery, and have extensive knowledge of its product line. A good provider should partner with reputable manufacturers who follow strict manufacturing processes and technical requirements. A supplier should be able to answer questions regarding specific qualities, such as mechanical properties and chemical composition, and recommend a suitable format. You can find out more about a provider's processes and capabilities by reading this article.

Mill finish
One of the biggest advantages of mill finish aluminum sheet is its unmatched low density. The material has excellent reflectivity, is very light weight, and is remarkably resistant to UV and solar light. Additionally, it exhibits a high degree of elasticity and strength, making it a great choice for many applications. If you're looking for the perfect aluminum sheet for your project, consider contacting mill finish aluminium sheet suppliers.

This type of aluminum sheet is made from regular aluminum, and features a brushed finish similar to #4 stainless steel. It's widely used in building materials, food packaging, plane parts, and more. These sheets are available in a variety of thicknesses and are perfect for custom fabrication. These products have a low density, making them perfect for a variety of applications. The thickness, width, and length of mill finish aluminum sheet suppliers can be customized to fit your exact specifications.

If you're looking for mill finish aluminum sheet suppliers, there are plenty to choose from. MINGSHUN Aluminum Corporation, for example, is a fully integrated aluminium company that produces and supplies a variety of aluminium products. This material is commonly used for aircraft and aerospace manufacturing, beverage packaging, cryogenic storage, siding, gutters, tooling and moulds, and much more. Aside from its high strength and low weight, it also has an outstanding ductility and thermal conductivity. Moreover, it can be recycled forever, making it an ideal choice for a variety of applications.

Stucco
Embossed Aluminium sheets are one of the many forms of aluminum stucco. They are widely used for a variety of applications including decking, building decoration, and anti-skid floors. They are made from a special type of aluminium alloy called 1050 H14, which has outstanding corrosion resistance, strength, and strength to weight ratios. These properties make stucco aluminum sheet ideal for a variety of purposes, including vehicle lining, insulation, and building security.

Aluminum sheet suppliers can produce a variety of patterns for their products. Embossed aluminum sheet has a high gloss. The original matte gloss is around twenty degrees, whereas the high gloss series reaches up to 8090 degrees. Embossed aluminum is stronger than ordinary aluminum, and it has a much longer lifespan than a flat, smooth sheet. This type is also used for window coverings, cladding, and lighting fixtures. Embossed aluminum sheet can also be used as a solar heating reflector.

Stucco-embossed aluminium sheets are an extremely attractive decorative option for a variety of applications. These durable and corrosion-resistant metals can be used on everything from refrigerators to solar heat reflectors, as well as on walls and floors. Embossed aluminum sheet is easy to clean, and its aesthetically pleasing texture makes it a perfect choice for many applications. So what are you waiting for? Get in touch with a specialist today!
Compared to other alloys, 2024 T351 aluminum sheet can withstand a high amount of pressure without experiencing fatigue. This feature makes this material suitable for a range of applications including aircraft parts, structural components, and shear ribs and webs. Its T351 temper also means that it has been solution heat treated, cold worked, and naturally aged, with minimal stretching to reduce stresses.

We provide this material to various parts of the country. We also provide 2024 T351 Aluminium Sheet with advanced technologies. This metal alloy is widely used in defence and aerospace applications. Listed below are some of the benefits that you can enjoy from 2024 T351 aluminium sheet. For more information, contact us.
Alloy 2024 T351 is a widely used high-strength aluminium alloy. It has excellent strength-to-weight ratio and is readily machined to a high finish. It can also be heat treated and spot or seam welded. The alloy is often supplied in Alclad or clad form with a thin layer of high-purity aluminium. As a result, 2024 T351 aluminium sheet suppliers can offer you a wide range of materials at reasonable prices.

7075
If you're looking for a supplier of 7075 aluminium sheet, you have come to the right place. The renowned aluminium sheet manufacturer and wholesaler in China, MINGSHUN, supplies a huge inventory of these materials at competitive prices. In addition to providing standard quality 7075 aluminium sheet, MINGSHUN offers custom service and can manufacture various aluminum products to suit your specifications. The following are some of the things you should look for when purchasing 7075 aluminium sheet.
A distributor of 7075 aluminium sheet will offer various services, including slitting, tension leveling, annealing, polishing, warehousing, painting, chemical milling, plasma cutting, heat treating, galvanizing, centerless grinding, and export packaging. These distributors will supply a wide range of materials for various industries, including aerospace, mechanical, and chemical. Choosing a supplier that offers custom-made products will ensure a smooth experience, and will ensure that you receive the highest quality 7075 aluminium sheet.

The properties of 7075 aluminum depend on the temper applied to the material. Unheated 7075 has the highest tensile strength and yield strength of any alloy. A high percentage of zinc makes this material the ideal choice for the aerospace industry. This alloy is tensile, and elongation is only about nine to 10 percent. Heat-treating increases the strength of the material, and it is corrosion resistant.

2024
If you are looking for 2024 Aluminium Sheet, you've come to the right place. You'll find this metal in several tempers, including EN573 and EN485. Other names for this material include UNS A92024, AMS-QQ-A-200/3, T3 and T3510. It's commonly available for a variety of applications, including aerospace, shipbuilding, and automotive. There are also many alloys for which 2024 is a perfect match.

2024 Aluminium Sheet is commonly used in flying machines and is known for its outstanding return quality and strength-to-weight ratio. The main grain structure of 2024 makes it ideal for precision parts. However, it does not exhibit great erosion or sag resistance. While 2024 is good for many applications, it is not the best choice for corrosive environments such as seawater. This alloy is also a good choice for welding.
The alloy 2024 is a popular choice for industrial and aerospace applications. This high-strength alloy has excellent strength-to-weight ratio, and is easily machined to a high finish. It has low oxidation resistance, making it a highly versatile metal. Typical applications for 2024 Aluminium Sheet include the aircraft and marine industries, as well as machine and computer parts. 2024 Aluminium Sheet can also be custom-cut for a number of purposes.
Aluminum 1100
Aluminum 1100 Sheet is a lightweight, corrosion resistant alloy with excellent forming and welding properties. This alloy is used extensively for applications involving a high weight. It can be fabricated into a variety of products such as chemical equipment, railroad tank cars, dials, nameplates, and more. It also exhibits excellent machinability and weldability, making it ideal for both cold and hot working. Listed below are a few of its most common uses.
These aluminum alloys are commonly used in medical applications, aerospace, consumer products, entertainment, and more. Aluminum 1100 sheet suppliers can create a variety of products made from 1100 aluminum. They can produce sheets, foils, and strips of varying thicknesses ranging from 0.002 inches to 0.025 inches thick. These products can be produced in soft or full hard tempered versions. The process of machining these sheets can be carried out through chemical or photo etching.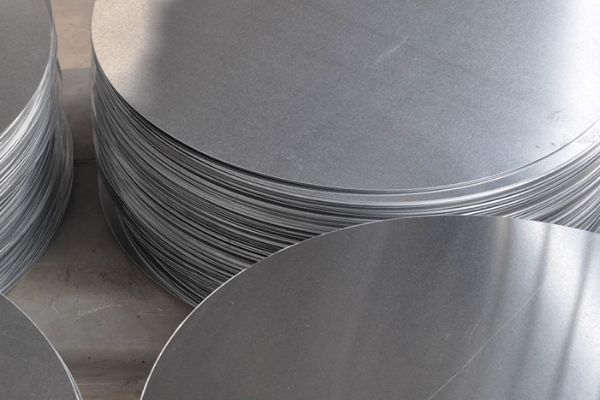 The production of Aluminium 1100 Sheets and Plates can be a highly efficient way to keep a manufacturing process moving. The industry is booming, and the demand for aluminium 1100 sheets is increasing. Sheets are available in a variety of covers, including perforated sheets and shim sheets. Aluminium 1100 HR Sheets and H22 CR Sheets are a few of the types available.